What outboard engine is the right fit for you and your boat?
The size of your boat is a big factor.
Will you be using your boat for cruising, diving, fishing, wakeboarding?
What brand?
Re-Power or go new?
What Size Engine Is Your Boat Rated For?
a. Find the National Marine Manufacturing Association Certificate Plate or NMMA plate on the inside of the stern. This plate will let you know the horsepower of the largest engine you can safely use.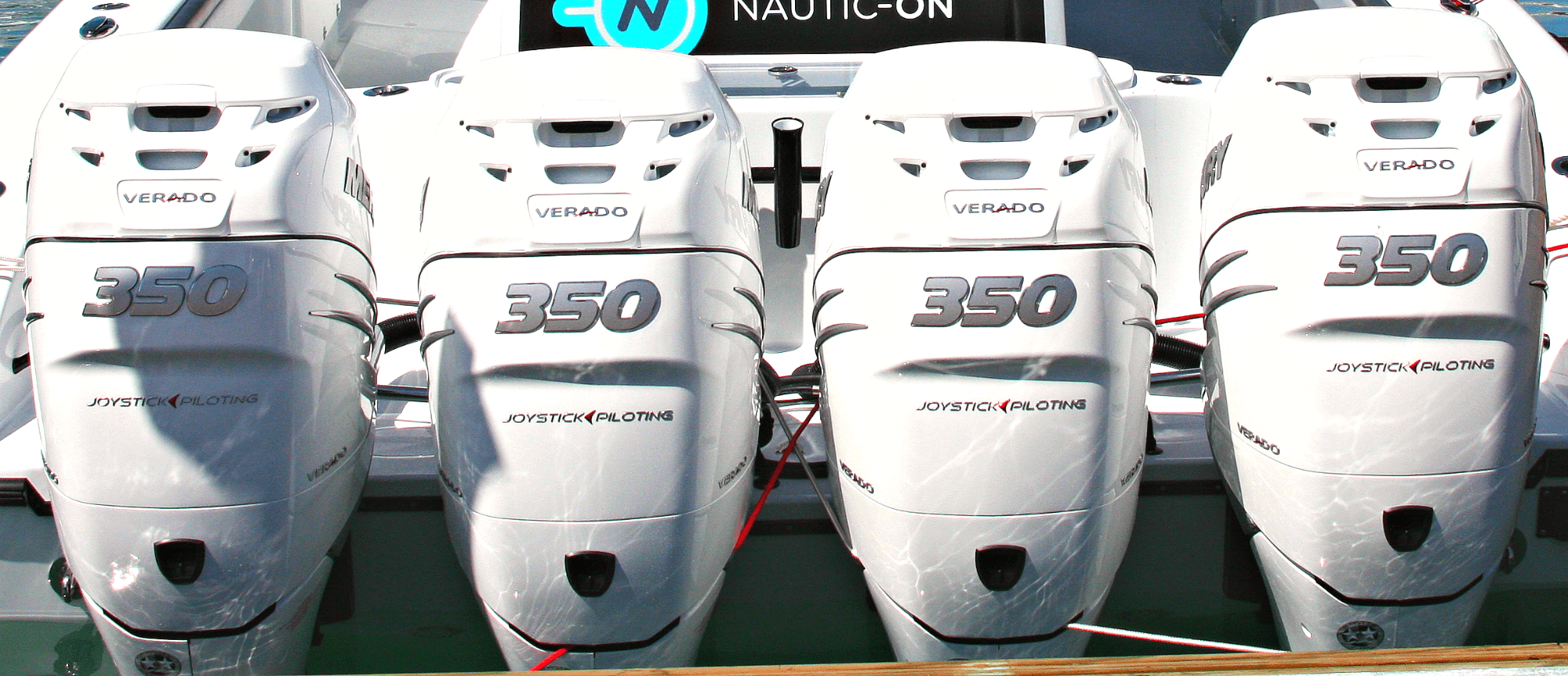 b. Figure out how many people and gear you plan on having on board. If the plate says a 120 horsepower engine is the largest you should use, follow this formula : 120 x 1.1 = 132, or a 130 Hp motor, as the horsepower of an outboard motor is rated in multiples of 10. This adds on 10% which will make the boat move more efficiently with a full load. If it's just you, stick with the recommended HP.
Does My Boat Have Enough HP? -Allstate Blog-


What activity do you plan on using your boat for?
Do you plan on, wake-boarding, fishing, cruising, diving?
a. Wake-boarding: nice to get up to 18 to 24 mph.
b. Fishing: Deep water fishing under 30 miles out you will get away with 225-300 HP on a 24ft in 3 to 5 ft waves. If you plan on going further than 30 miles out or there is a possibility of 8 to 10 ft waves, it is recommended to go with at least 36ft boat and 300hp or up engines.
c. Cruising: Generally cruising type boats are inboards anyway but the same would apply to everything as to fishing boats.
d. Diving: Rigid Inflatable Boat – RIB – twin 140hp on a 23ft can go 60mph.
Your Own Dive Boat–
The Perfect Dive Boat -DiveBuddy.com
Good Boat For Diving -Scubaboard.com

Should I buy a new engine, repower my old one or buy used?
a. Re-powering your current engine is always an option, what this usually means is you replace the wiring, if needed, change out the motor with the same HP or you can go up a little. It is not recommended to go to far over the boat size power limit.
b. If you love your boat and you plan on keeping it for another 5yrs or so but you're having engine trouble maybe re-power would be a good way to go.
c. If you plan on keeping it longer than 5yrs, pay the extra $$$ and go new.
The Hull Truth Forum-Does it Make sense to repower


What brand of outboard should I get?
a. Yeah, no this is too hard, you're on your own with this one. Link below will help you figure it out.
10 Best Outboard Engines-Boats.com
Outboard Engines In Your Area